Strategic Alliances
The Nautilus Group®
As a Member Agent of The Nautilus Group®, a service of New York Life Insurance Company, Forrest DeBuys works hand-in-hand with Nautilus specialists experienced in taxes, estate law, life insurance, accounting, and charitable giving. This relationship helps ensure you benefit from some of the most sound thinking when it comes to your estate.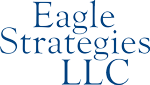 Eagle Strategies, LLC
Through Eagle Strategies, Forrest DeBuys provides fee-based financial planning, investment advisory services and access to investment management programs. Eagle Strategies LLC is registered with the Securities and Exchange Commission as an "Investment Adviser" and is an indirect, wholly-owned subsidiary of New York Life Insurance Company.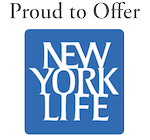 New York Life
Forrest DeBuys and his fellow financial professionals are proud to be affiliated with New York Life Insurance Company. New York Life and its wholly-owned subsidiaries provide life insurance, annuities, long-term care insurance, and mutual funds. A mutual insurance company, New York Life is one of the largest mutual individual life insurance company in the United States and holds the highest possible financial strength ratings currently awarded to any life insurer from all four of the major credit rating agencies: A.M. Best (A++), Fitch (AAA), Moody's Investor Service (Aaa), Standard & Poor's (AA+). (Source: Individual independent rating agency commentary as of 9/30/21)
Based on revenue as reported by Fortune 500.
Ashford Advisors
Ashford Advisors, LLC, an insurance brokerage office in Atlanta, GA that DeBuys & Co. often uses for disability income solutions.

Gracey-Backer Insurance
Gracey-Backer Insurance Group, Inc, a Delray Beach, FL property and casualty insurance brokerage firm for whom DeBuys & Co. provides life, disability, and long term care insurance products and services.
First Protective
First Protective Group, Inc, an insurance brokerage office in Birmingham that DeBuys & Co. uses for life insurance solutions.
*The companies identified through logos above are not an affiliate of New York Life Insurance Company. Logos are used under the Fair Use Copyright Act. First Protective Insurance Group, Ashford Advisors, Gracey-Baker Insurance Group and DeBuys & Company are all separate entities and are not responsible for the legal or financial obligations of the other.