Meet Our Team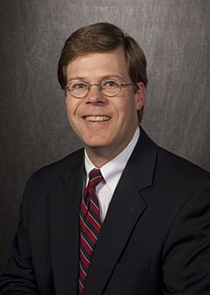 J. Forrester DeBuys, III, CLU®, ChFC®, AEP
Founder
Forrest DeBuys joined New York Life as an agent in January, 1993. From these early days, he has always been client-focused and goal oriented. By spending time asking about peoples' families, about their goals and objectives, and by monitoring their progress over the years, Forrest has developed a loyal clientele. From basic insurance planning to complex estate and/or business succession planning, Forrest has helped his clients to minimize taxes, plan for the distribution of assets, and to ensure that family businesses are successfully handed off to the next generation. As his clients' needs have evolved, he now also spends time and energy helping his clients plan for their retirement income; managing the health, longevity, investment, and tax risks that we all face as we get older.
In all of these aspects of his work, Forrest employs a strong ethical standard and a high degree of ingenuity; he likes to think outside of the box! When considering recommendations, his perspective is thus..."Knowing what I know, what would I do were I in your shoes?"
In his profession, Forrest has been active and influential since the early years. A Life Member of the Million Dollar Round Table*, a 2015 member of New York Life's Chairman's Council, a past board member of the local chapter of NAIFA, and President of The Estate Planning Council of Birmingham; Forrest has always been a leader in the industry.
A Hampden-Sydney graduate of 1988, Forrest married his "kind-of-high-school-crush" in 1993. He and Katherine have three great children: Forrester, Madeline, and Isabelle. When he's not working, Forrest loves hunting, golf, snow skiing, spy novels, and Alabama football.
* The Million Dollar Round Table (MDRT), The Premier Association of Financial Professionals, is recognized globally as the standard of excellence for life insurance sales performance in the insurance and financial services industry.
Forrest DeBuys is a Registered Representative offering securities through NYLIFE Securities LLC, Member FINRA/SIPC, A Licensed Insurance Agency. New York Life Insurance Company, its affiliates and agents do not provide tax, legal or accounting advice.
Evelyn Poole
Evelyn Poole moved to Birmingham after graduating from the University of Alabama in 2012 with degrees in American Studies and Political Science. Originally from Greenville, AL, Evelyn served as a U.S. Senate Page for Alabama Senator Jeff Sessions in high school and spent three summers interning in Washington, D.C., working for the Senate Republican Cloakroom and the Sergeant At Arms of the U.S. Senate. These experiences, as well as other work experience in the food service industry and as a customer service representative, gave her much insight to the world of business and politics.
Evelyn spends her free time with friends and family. She loves to stay busy, she babysits and house sits for a number of families in Birmingham and is also a licensed esthetician.
The Nautilus Group®
As a Member Agent of The Nautilus Group®, a service of New York Life Insurance Company, Forrest DeBuys works hand-in-hand with Nautilus specialists experienced in taxes, law, life insurance, accounting, and charitable giving. This relationship helps ensure you benefit from some of the most sound thinking when it comes to your estate.